Board Officers
Be a part of something great!
Officers:

Sally Garner – Interim President
Longtime Lexington resident and past MSNF Board Member, Sally also serves on the Aldersgate Special Needs Ministry with the SC United Methodist Church, and is an active volunteer with Mt. Horeb UMC Special Needs Ministry, in Lexington, SC. Sally and her husband Ed have two adult daughters, Anna, a Clemson graduate working in Atlanta, and Leigh who lives at home and is a participant in the Joy Day Program. Sally's mission in life is to make this world a better place for the special folks in our lives.

    Treasurer: Shirley Miller
    Shirley is a licensed CPA and is employed by the Municipal Association of South Carolina as a finance manager. She and her husband, Charles,          are the parents of a special needs daughter, Stephanie. Shirley is an active member of Mt. Horeb United Methodist Church where she coaches            special needs basketball and assists with the special needs Sunday school class.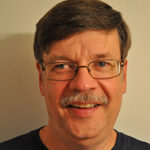 Secretary: Charles Miller
Charles is retired after a 36-year career in banking and state government.  He and his wife, Shirley, are the parents of a special needs daughter, Stephanie.  Charles is active in the music program of Mt. Horeb United Methodist Church and assists with the Special Needs Sunday School class.  He is an amateur photographer who enjoys taking photos at special needs events.
Mary Ann Hickman
Mary Ann Hickman (formerly Corley) is a Lexington native and graduate of The University of South Carolina.  Her career spans over 30 years in the real estate industry as an appraiser and broker.  She and her husband, Robert W. Hickman, enjoy helping with the growth of quality opportunities for the special needs community.  They have an adult son with autism/ADHD who participates in the MSNF Day Program.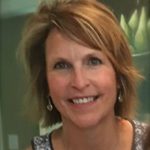 Beth Heaton
Beth has been involved in the Special Needs community for many years.  She started volunteering for the Midlands Special Needs Foundation at the inception of the organization.  She became a board member in 2014 and is currently the MSNF Day Program Liaison.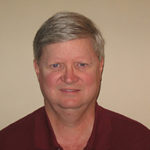 Tim Stack
Tim Stack, a federal government attorney in Columbia, and his wife Ann, a retired elementary school teacher, have a young adult son with autism.  Tim coaches special needs baseball and basketball teams in West Columbia and Lexington.  Tim and Ann teach a Christian Sunday School class for special needs teens and adults at their church in Cayce.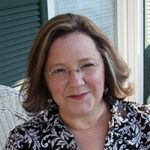 Karen Tingen
Karen enjoys reading once a week to the young adults in the Joy Day Program for special needs. She works full time as a Social Media Marketer and serves on the Board of the Lexington County Mental Health Center. She and her husband have two grown children and one grandchild. One of her greatest desires is to see young adults with special needs and their families be served fully.
Dave Hudepohl
David is a retired banker/entrepreneur who moved to the Midlands in 2007 from his lifetime home in Ft. Thomas, Ky. He is married to his childhood sweetheart, Jackie, and has four children, two of whom have special needs and live at home.
Phillip Ethridge
Bryan Gates
Bryan Gates is a Human Resources professional in Columbia, SC where he oversees all facets of human resources.  He and his wife, Patricia have four children, one of which has special needs.  Bryan is very involved in the community through various activities and loves giving back.
Dan Griffin
Your kind contributions will allow us to expand our program and space as we strive to meet an ever-growing need in our community in our efforts to make the dreams and aspirations of special needs individuals come true.
You can make a difference with a tax-deductible donation today.
Your contribution will create more smiles and life changing experiences for the special needs families we support.